In honor of hurricane season, I thought I would research and write about some of the most destructive hurricanes to hit our area over the past centuries beginning with the Hurricane of 1921.
On October 17, 1921, a trough developed in the western Caribbean developing into a tropical storm on October 20. The storm moved slowly to the northwest due to a high pressure system over Bermuda.
By October 22, the storm had intensified into a Category 1 hurricane. As the storm moved over the northwestern Caribbean, it became a Category 2 hurricane on October 23. Six hours later, the hurricane was a category 3, reaching category 4 intensity a few hours later. By October 24, the hurricane had moved across the Yucatan Channel entering the Gulf of Mexico.
The storm finally made landfall near Tarpon Springs as a cat 3 hurricane. The storm passed to the west of the Florida Keys as a cat 4 causing tropical storm force winds and high tides.
Captiva and Sanibel were completely covered with water. In Punta Rassa, most of the homes were damaged extensively or washed away. Highways leading out of Fort Myers were covered with water.
On FMB many buildings suffered damage including the casinos, cottages, and Crescent Beach Resort. The storm also destroyed the mausoleum of Dr. Cyrus Teed, founder of the Koreshan Unity. Teed's tomb was destroyed and his remains were washed into the sea (more about Teed in another post).
Damage in Lee County was estimated at $1.5 million. The storm washed away a railroad bridge near Boca Grande, destroyed two bridges over Charlotte Harbor, and filled the streets of Punta Gorda with a 7 foot storm surge. The entire island of Egmont Key was covered with water forcing 75 residents to seek shelter in the lighthouse.
Sanibel was a farming community back in the early days. The warm temperatures and good topsoil made it easy for settlers to grow vegetables and citrus in their gardens. Crops included tomatoes, peppers, eggplant, squash, cucumbers, and watermelon. After the storm, many farmers on the island sold their land since the soil had been covered with salt water. More than 330 acres were sold to Clarance Chadwick who transformed them into South Seas Resort.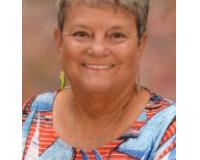 Ellie has returned to real estate sales after spending the last 40 years teaching English at Florida SouthWestern State College in Fort Myers She has teamed up with her husband, Bob, who has been a....