In October 1944, the world was at war and most people in SW Florida were more worried about German submarines than hurricanes. After all, there had not been a major storm 1926; they had gone 18 years without a storm and most people predicted that the storm season was over.
However, the News-Press ran a small article warning residents to "keep your weather eye open" as it was still possible for a tropical disturbance to develop.
Shortly after this warning appeared, a hurricane roared over Cuba and then headed toward the Caribbean, skirting the Yucatan Peninsula before heading into the gulf. On Wednesday, October 18, the headlines warned that a storm was heading for Florida.
Islanders were warned to head to the mainland and many ended up in Fort Myers where the hotels, schools, and churches were opened as shelters. The Hurricane of 1944 struck the Fort Myers area with 120 mph winds that uprooted trees, cut off electric, and knocked out phone lines cutting off communications.
By the morning of October 20, residents had returned to the island to access the damage. According to a News-Press article published after the storm, the damage on Fort Myers Beach was extensive. The storm surge covered the island, destroying at least 15 cottages and causing severe damage to beach front hotels, inns, and restaurants. The Red Coconut cottages were completed destroyed.
Reports from Fort Myers Beach stated that the island was under three to six feet of water for at least three hours. Winds were over 100 miles per hour and some waves reached a height of ten feet. Sand had washed up on the roads and was a foot deep in some places.
The Pelican Hotel lost its front porch; the Commodore hotel lost its veranda and its second floor. Other cottages that were on the beach side were blown away by the storm.
The north end of the island was also hit hard with Nettie's place and the Gulf Shore Inn losing their first floors. Several houses behind Nettie's were also completely washed off their foundations and blown 200 feet onto the beach. The storm also destroyed a beach pier and caused damage to many boats that were blown off their moorings and left in a pile.
As always, the residents of FMB are resiliant, and it did not take long for the community to pull together and put the island back together again. Residents enjoyed another 16 years before a major storm hit the island. On September 10, 1960, Hurricane Donna zeroed in on Estero Island.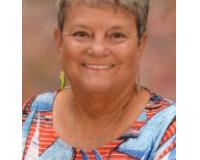 Ellie has returned to real estate sales after spending the last 40 years teaching English at Florida SouthWestern State College in Fort Myers She has teamed up with her husband, Bob, who has been a....