Boat Races Return to Beach
Thursday, October 10 through Saturday, October 12, the offshore powerboat races will be returning to Fort Myers Beach after a 13 year hiatus with "The Road Offshore." The start and finish line for this National Championship race will be in front of the Diamond Head Resort. Boats will head south towards Junkannos then north to the pier before winding down at Diamond Head.
Although the race itself will be on Saturday, October 12, the festivities will begin on Thursday evening with a boat parade from the pits at Salty Sams, across the bridge and down Estero Blvd towards the library. A street party with music and food will follow in the Times Square area. On Friday, fans can view the boats up close and personal at Salty Sam's Marina on Main Street. The races will be held on Saturday, October 12 beginning at 11 AM.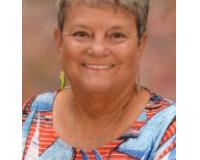 Ellie has returned to real estate sales after spending the last 40 years teaching English at Florida SouthWestern State College in Fort Myers She has teamed up with her husband, Bob, who has been a....